NOUVELLE AQUITAINE & LOIRE VALLEY REGIONS
Places to Visit & Things To Do
WINE TASTING:
Food / Wine tasting is available by prior arrangement – please ask for more details.
SPECIAL INTEREST:
Short breaks can also be arranged on request.  Please ask Elizabeth or John for more details.


Within 30 minutes from Cersay
This pretty little town is the rose capital of France and there is a selection of beautiful gardens to stroll round. Les Chemins de la Rose is a very English garden with over 1000 varieties of rose. There is even a rose distillery.
The town is also the home to a number of troglodyte-themed attractions – the tunnels and caves have been left behind following the historic mining of the local tuffeau limestone. Le Mystère des Faluns provides an animated and illuminated trail through the caves.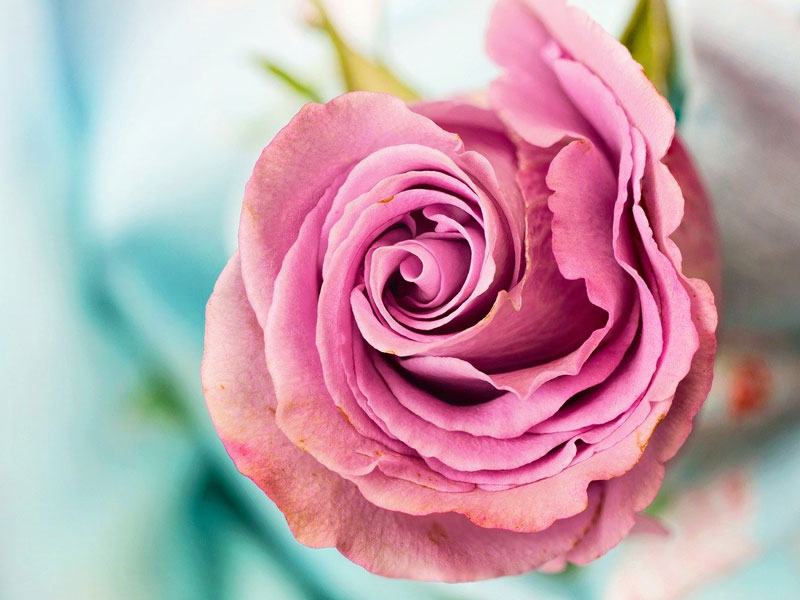 The Bioparc is a lovely zoo that houses more than 1300 animals in an unusual setting with an emphasis on protecting endangered species. It is possibly the world's only troglodyte zoo! Visit website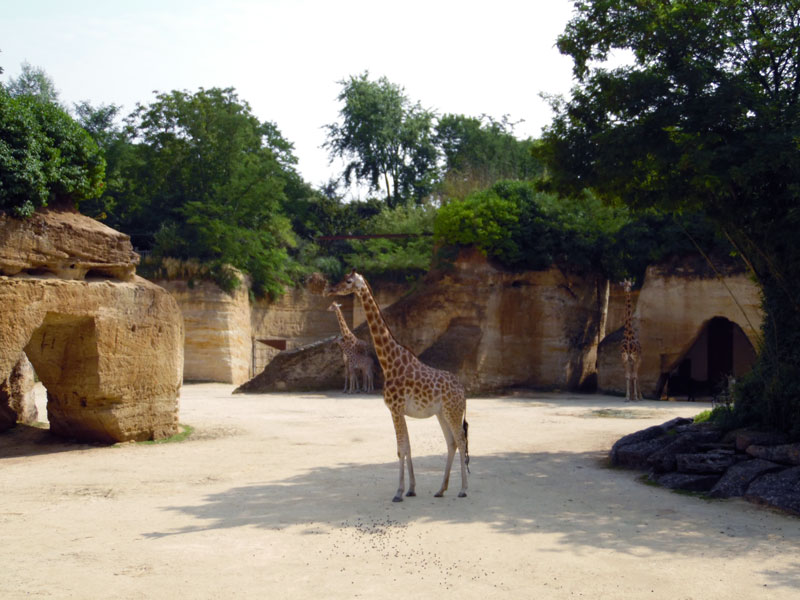 This beautiful medieval riverside town has an impressive château, ramparts and fortified gates. Entrance to the château includes a guided tour and there are lovely views from the ramparts. It even has its own vineyard so you can end your visit with a tasting of the local wines.
The town hosts a number of events throughout the year, including a monthly antiques fair and an impressive medieval festival held in May.
A number of excellent restaurants can be found either in the medieval town or along the river.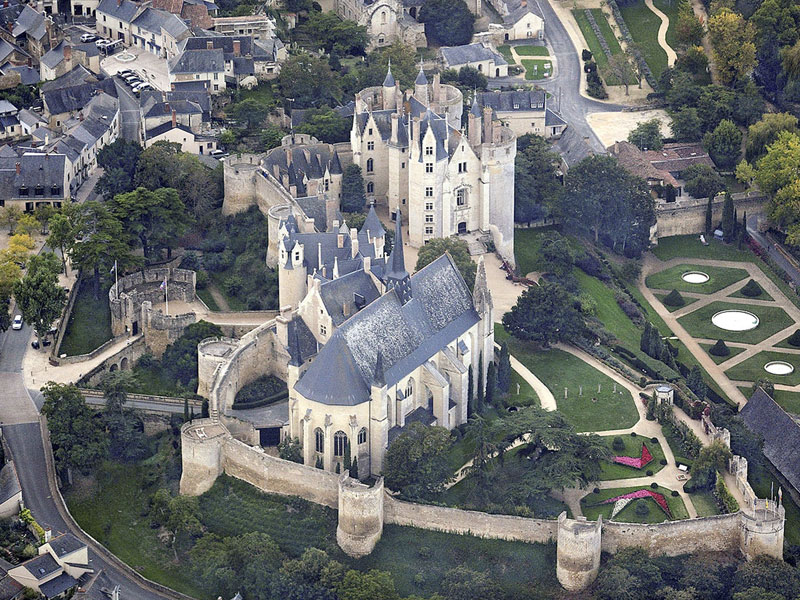 Parc de la Vallee
is 10 minutes away and is a family amusement park with rides and attractions suitable for all ages. In the summer months there is also an aquatic area ideal for cooling off.
Visit website
The internationally-renowned Go Karting circuit at Argenton-les-Vallées has recently reopened. It plays host to a number of national and international events as well as being open to the public. Sessions start from 12 euros.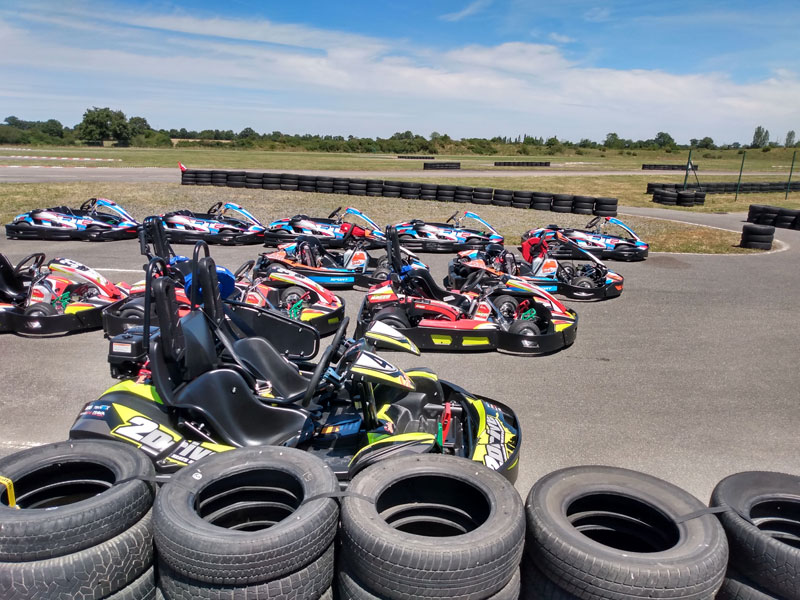 Lac d'Hautibus offers a stunning backdrop for a walk. There is also a small playground, as well as fishing and canoes / pedalos in the high season. Le Lac Bar and Restaurant overlooking the lake is a lovely spot for a meal or drink.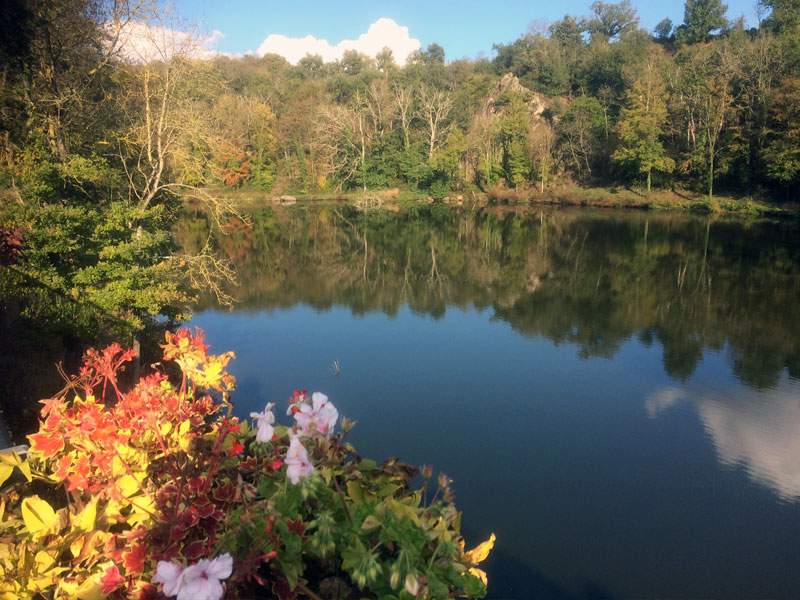 Parc Oriental at Maulévrier
Parc Orientale
is the largest Japanese garden in Europe. With over 25 hectares to explore it is a atmospheric and peaceful place for a stroll. In July and August the gardens are opened in the evening and there is an air of magic and mystery with lanterns, music and poetry. It could also be combined with a visit to
Château Colbert
which is located adjacent to the gardens. It is a hotel with lovely gardens (open to the public for a small fee) and is renowned for its impressive
potager
. There is also a little tea room.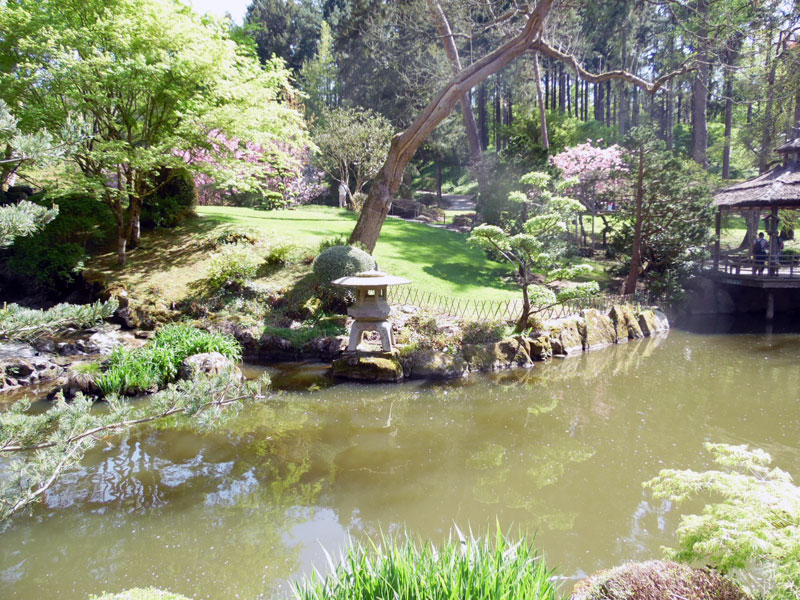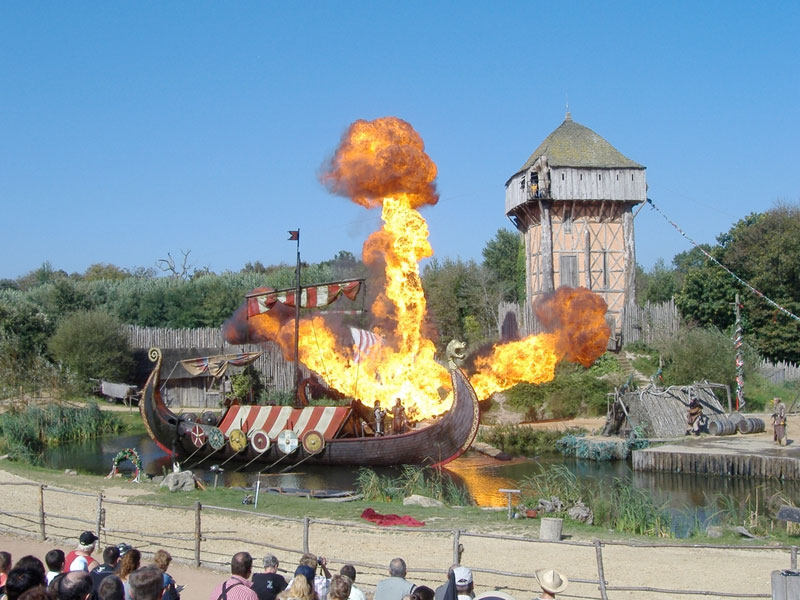 Puy du Fou is one of France's top tourist attractions. It offers a wide variety of fabulous shows and displays all with a different historical theme. In addition, there is a spectacular night-time show that traces the history of the Vendée region. This is definitely a 'must see' for visitors to the area.
Visit website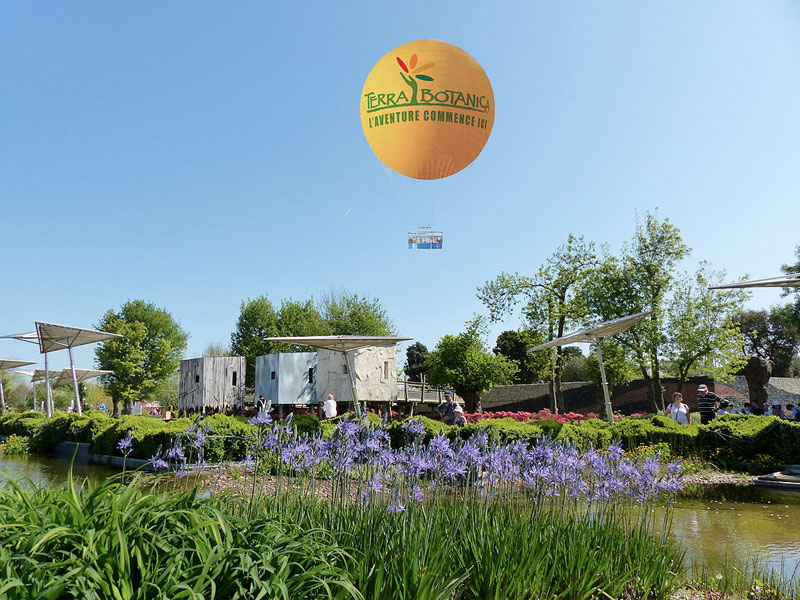 Terra Botanica, on the outskirts of Angers, is Europe's first theme park dedicated to plants. Discover the world through the 275,000 plant species, from giant greenhouses to lush gardens, paddy fields to marshes, generous kitchen gardens to dark primary forests, Mediterranean scenery to Oriental lands, set off for an unusual and colourful adventure! A world of exploration and discoveries through a variety of different attractions and entertainment suitable for all ages. Visit website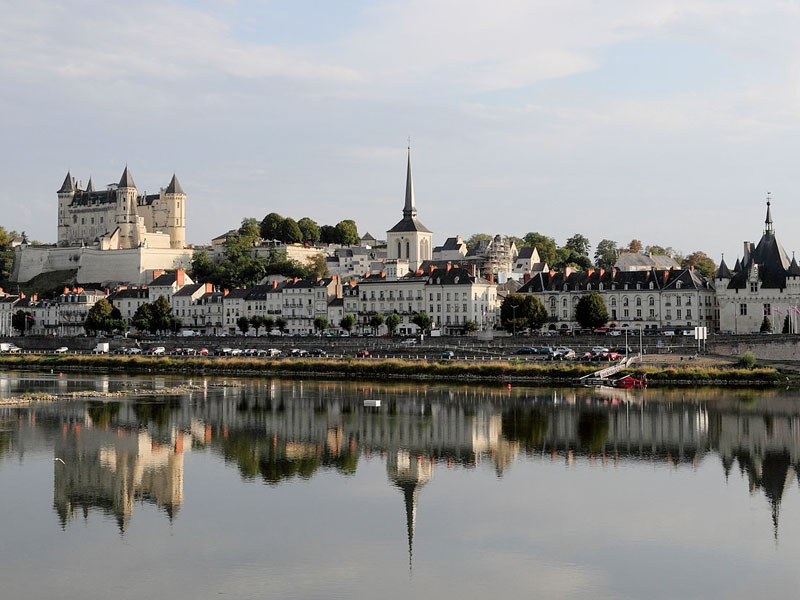 This is a very beautiful town situated on the Loire river. There are numerous things to keep you entertained and, in the summer especially, it plays host to a wide variety of events and festivals. The quayside is an excellent place to take a boat trip to admire the river or the tourist train which departs from outside the tourist information. There are lots of lovely shops and restaurants and the market, especially on a Saturday, offers lots of local produce. The Combier Distillery, located in the town centre, offers guided tours that explain how the orange-based spirit is made.
The château situated high above the town offers amazing views of the river and surrounding countryside – there is a good viewpoint adjacent to the château if you just want to admire the view.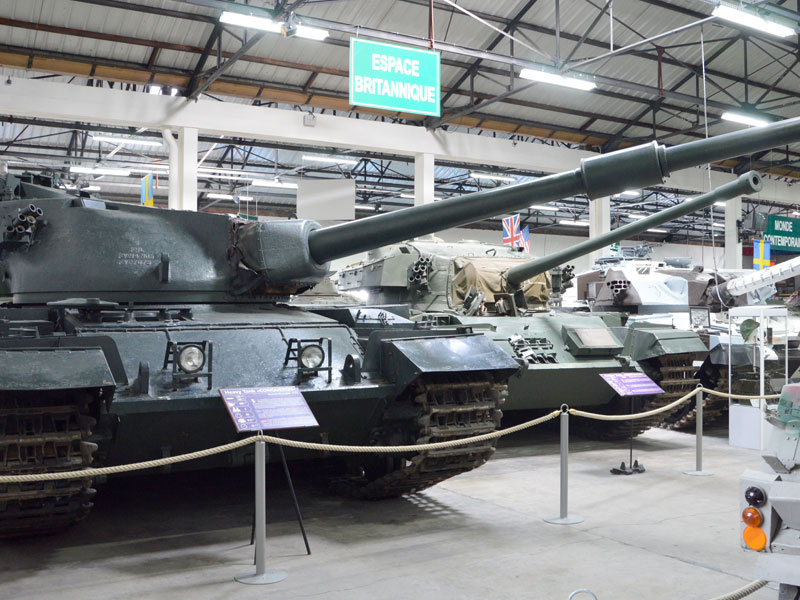 The Musée des Blindes (Tank Museum) has one of the largest collections of tanks in the world and traces their history from 1917 to the present day. Visit website
Saumur is also a military town and home to the French Cavalry. There is a little museum in the town centre. The Cadre Noir, France's national equestrian school, is also located on the outskirts of Saumur and it offers tours of its facilities as well as regular events showcasing the skills of the elite horsemen. Visit website
It is worth a drive along the river in either direction from Saumur as there are some beautiful villages to explore. If you head north-west towards Angers you will come across a selection of wine houses in St Hilaire (Veuve Amiot, Bouvet Ladubay and Ackermann) and then a trio of tourist attractions – the gardens of Puygirault, the underground minature village of Pierre et Lumière and the Musée du Champignon. If you travel in the opposite direction you will pass by the vineyard of Gratien & Meyer who, as well as doing cellar tours, also host excellent jazz nights during the summer. You then pass through the villages of Turquant, a pretty artists' village with a variety of galleries, and Montsoreau where there is a monthly antiques fair.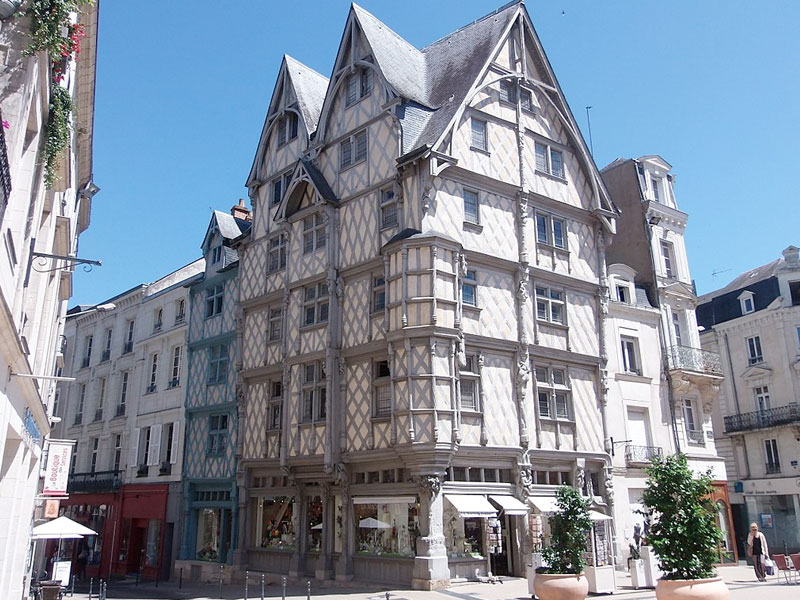 Angers is also a lovely city to visit with its château and lots of individuals shops and restaurants. The little tourist train explores both sides of the river and gives you an insight into history of the city.


Within 90 minutes from Cersay
Futuroscope, located just outside Poitiers, is a theme park based on multimedia and innovative cinematic, audio-visual and robotic techniques. It has several 3D / 4D cinemas along with over 40 other attractions and shows, some of which are the only examples in the world. It allows visitors to follow in the footsteps of Jules Verne and relive his voyage around the world. As with Puy du Fou, it is impossible to see everything in one day.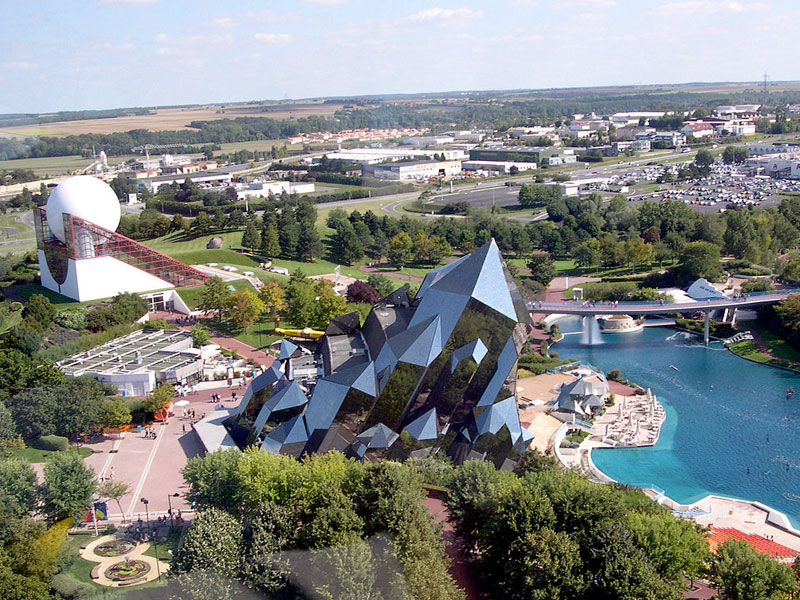 Nantes is a lovely large city set on the river Loire. Follow the green line to explore all that the city has to offer. Les Machines de l'Îles with its giant mechanical elephant is an absolute must see. Visit website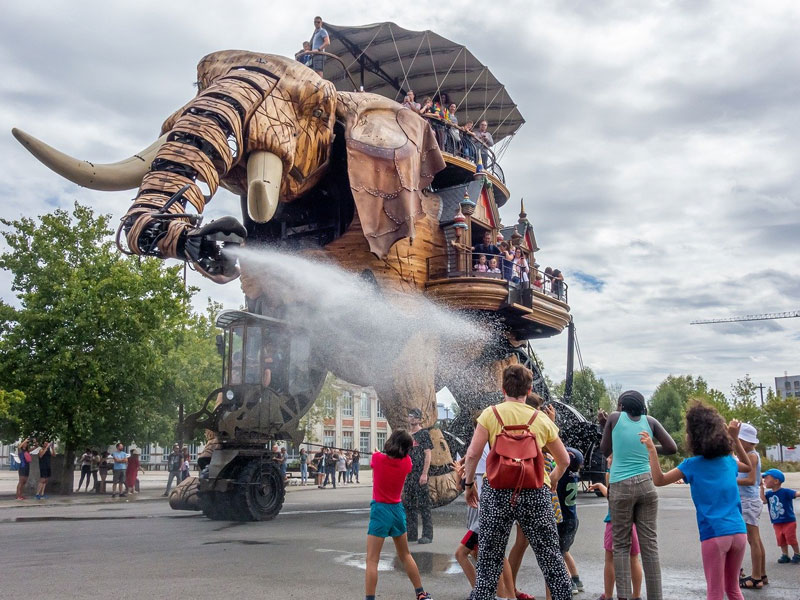 The coast is around 2 hours away depending where you go, but it is definitely well worth making the effort. There are some beautiful beaches, islands and villages to visit. Some of our favourites include :
Île d'Oleron and Île de Ré, both accessed via a bridge are quite large with lovely beaches and pretty places for a stroll. Île d'Aix (located between the two) is a magical small island reached by boat from Fouras. You can easily spend a day there with lovely walks, bars and shops. It even has its own brewery!
The fortified village of Brouage houses a variety of shops, bars and restaurants all within the interesting ramparts. It is very popular in the summer months.
Pornic is a pretty fishing village, 30 minutes from Nantes. There is a nice walk along the creek out to the beach and harbour. There are lots of bars and restaurants – the Strawberry shop with its lovely home-made ice cream is very popular! There are a number of larger resort style towns including La Rochelle with its lovely harbour, Royan and Sables d'Olonne.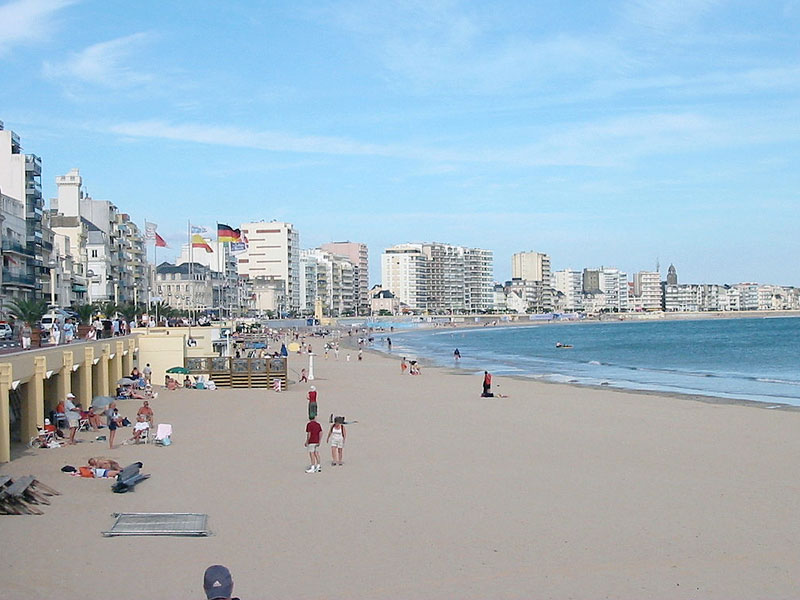 Throughout the year* there are many events especially during the summer months, a selection of these include :
MARCH:  Wine festival in Thouars Château attracts wine producers from all over France

MAY: Medieval festival Montreuil Bellay with various re-enactments, displays and stalls

JUNE: International festival of giants and masks in Saumur

JUNE – SEPTEMBER: Festivini – Saumur hosts a large number of food- and wine-related events, some of our favourites include: the Grand Table where around 4000 people take their seat next to the river for a four-course meal and unlimited wine, accompanied by live bands; 7 Soirees of Summer where you can taste wines from the region accompanied by canapes and a DJ; or how about a guided walk, bike or horse ride through the vineyards accompanied by local food and wine?

JULY: Grand Prix at Puy de Notre Dame is a must for old vehicle enthusiasts. Over 150 pre-war vehicles are both on display and many drive around a pre-determined course at high speed (we are told it is not a race!!)
JULY: Carousel – military festival in Saumur with displays by the Cadre Noir riding school and military show. Each year has a different theme.

JULY: Anjou vintage velo is a cycling festival with a retro theme. Everyone dresses up and there are a variety of different routes to cater for all abilities. There is a vintage village in Saumur with bands, food and drink and lots of stalls.

JULY: Rose Festival in Doué La Fontaine showcases everything to do with the Rose.
*We advise to double-check all event dates before making special journeys and booking with us. Some events can change year on year.
Ready to book your Holiday in France?
We are ready to welcome you to our region of Nouvelle Aquitaine. Click the button below to check availability of your preferred holiday dates and to make a reservation!
BOOK NOW